MegaPhone and Union presentations now online
Learn about Union (a platform for building multiuser applications) and MegaPhone (a hosted service for developing multiuser big-screen games you control with your phone) in these two recently posted presentations:
Multiuser Adventures at FITC
>> http://www.fitc.ca/media/?video=Your_phone_is_your_controller-C_Moock.flv
Your Phone is Your Controller at MAX:
>> http://max.adobe.com/online/session/116
Posted by moock at
11:06 PM
Natzke Colors of Nature in Toronto
last saturday erik natzke opened Colors of Nature, a solo show in toronto's function 13 gallery, run by fitc. while i've always been a fan of erik's experiments, and i love seeing his work running live on huge digital screens, prior to last saturday, i had never actually seen any of his paper prints in person. now that i've stood in a room of them, i think i finally really get erik's work.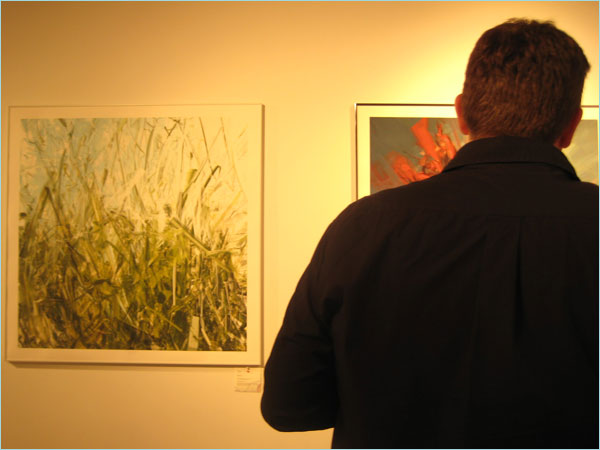 when you first walk in the gallery, you're surrounded by bold color and an undulating mass of what appear to be energetic brush strokes. at a glance, it's almost easy to dismiss the prints in the room as skillfully rendered still-life nature paintings. but as you approach each work individually, you'll find the secret, and what i feel is the true beauty of natzke's work: the lines and shapes in the prints are, in fact, not brush strokes at all. they are the output of an algorithm, plotted with impossibly accurate precision. there's something haunting and magical in the tension between the chaotic, painterly feel of each print contrasted with the robotic, cold, perfect order of its vector lines and shapes. it's impossible to decide whether the mathematical accuracy of the work is terrifying or beautiful. there's a visual depth to natzke's printed pieces that can't be achieved in his animated pieces, partly because his animations are displayed on comparatively low-resolution video screens, and partly because you literally need to pause the world to be able to perceive the complexity of the "single moment" captured by natkze's printed work. ironically, i think there's more animation in natzke's static prints than in his motion graphics.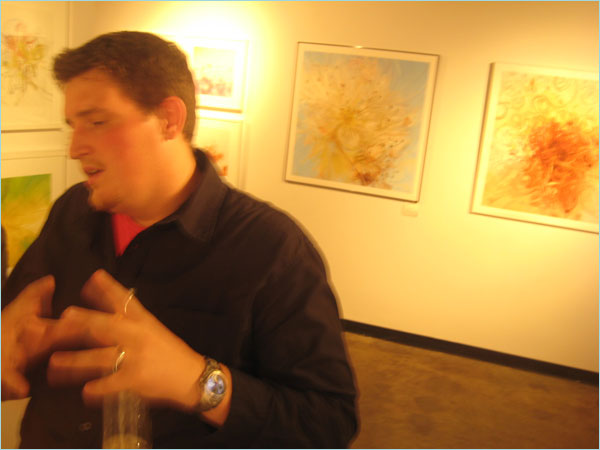 if you're lucky enough to live in toronto, i highly recommend dropping by function 13 sometime before november 9, 2009 to see natzke's exhibition.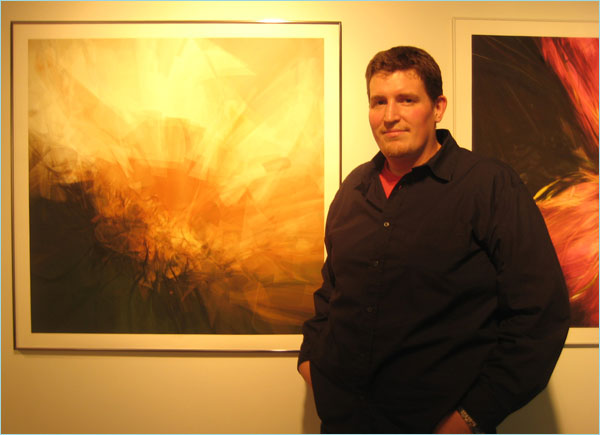 Posted by moock at
02:07 PM