The Perennial Garden: Year One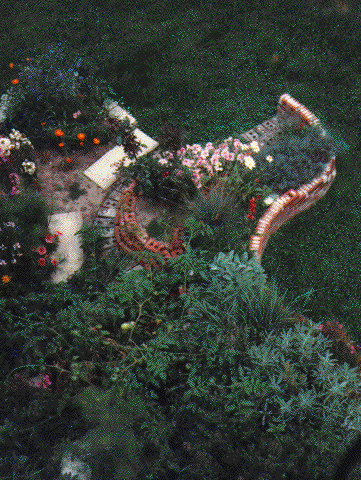 ---
This is mostly the spice area. At the bottom are sage, tarragon, and thyme. At the top (blue and orange) are Bachelor's Button and French Marigold. This combination is hard to see here, but in real life they were a knock-out. They both flowered all summer long (they're annuals) and never ceased to amaze me. Planting complimentary colours really seems to work.
---
The Tour has been extended! I'm happy to announce that the largest size of the new graphics is only 52K, so things should be faster. As always, I'm happy to hear all your new comments.
Please continue on to visit the Perennial Garden in its second year.